Thank you for visiting the donations page of the World Day of Prayer (Scottish Committee)
This donations page is set up to give organisers an alternative to forwarding collections from services via cheque, bank transfers, or post office. In using this paypal method, in the reference box, add the word 'service' followed by your Organiser Number.
For a general donation, add the word 'general'.
---
---
Donations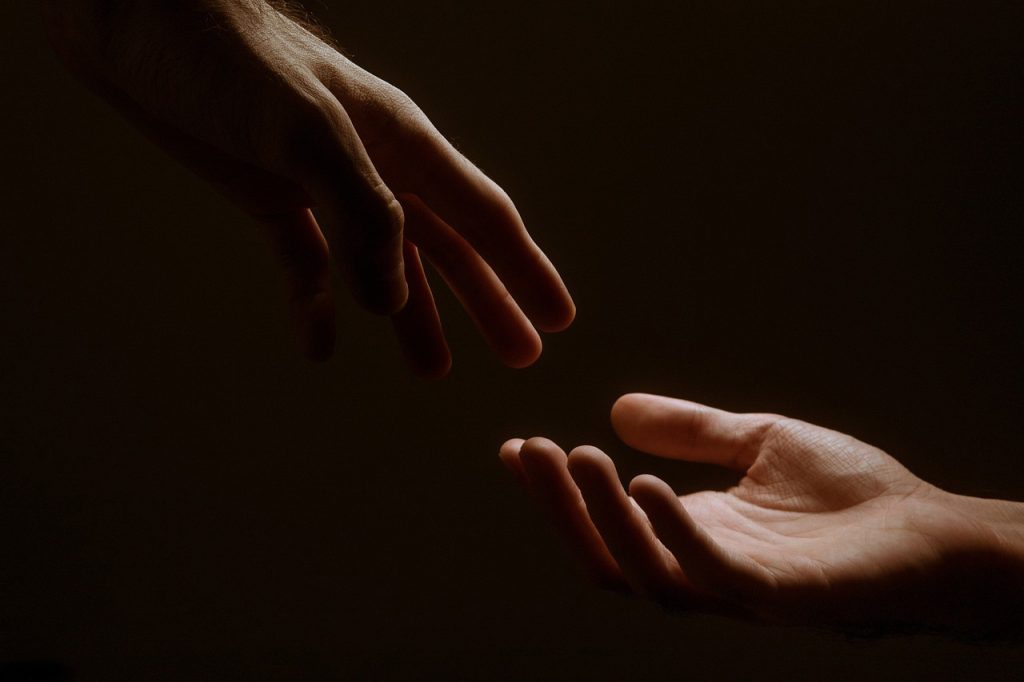 Donations (except FLC) are used for the primary purpose of bringing the Christian service developed by the women of the writing country to the general population of Scotland. The service offers the women of the writing country an opportunity to describe their conditions and experiences. Surplus donations are then contributed to various supporting charities in the writing country to help alleviate those conditions and experiences.
Donations in support of the World Day of Prayer can be made via the 'Donate' button shown above, or via the menu at the top or bottom of the page.
---
SUPPORT FROM GOVERNMENT
World Day of Prayer is able to claim tax on Gift Aid donations. Please click on the button to download a Gift Aid Declaration form, thank you.
---
THANK YOU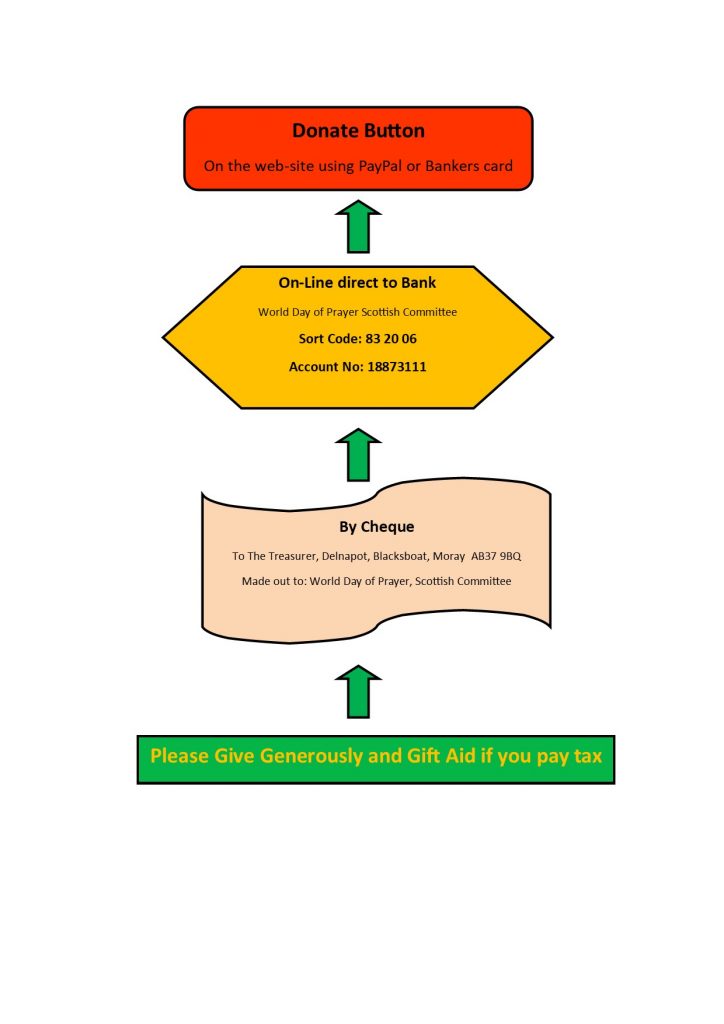 Treasurer:
Mrs Suzanne Foster; Delnapot; Blacksboat; Ballindalloch; Moray: AB37 9BQ
cheques made out to: World Day of Prayer (Scottish Committee)