Cook Islands
We welcome the 2025 materials from the Cook Islands and we pray that our committee in their work preparing these materials ready for distribution throughout Scotland are blessed with Our Lord's inspiration, endeavour and insights.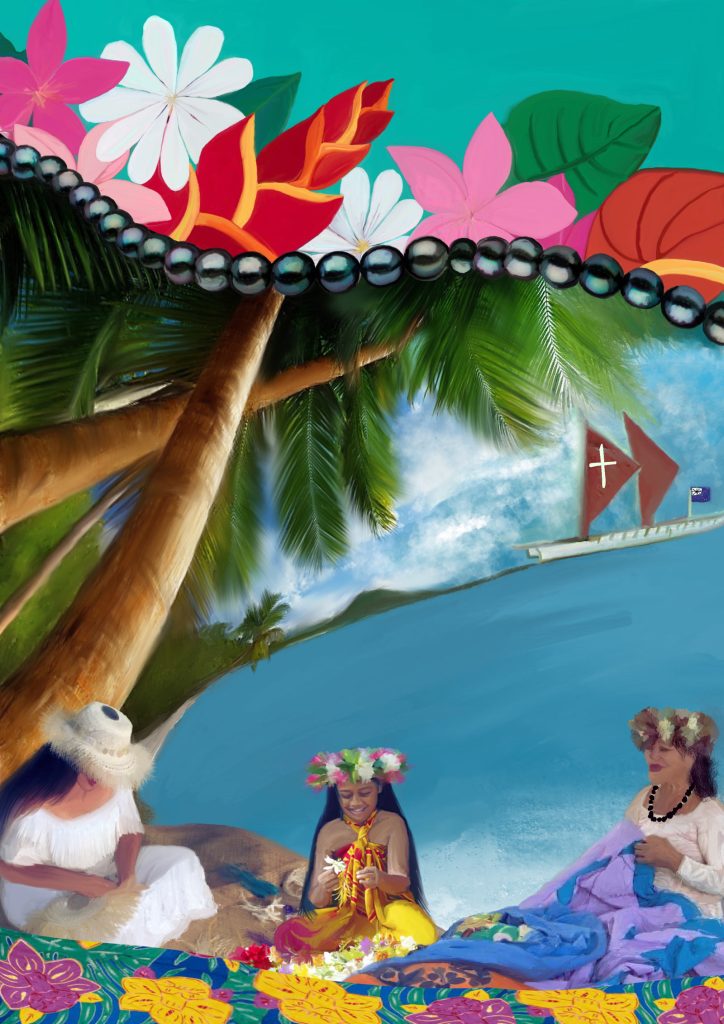 Tarani Napa and Tevairangi Napa are a Mother-Daughter artist team from the Cook Islands. They feel honored to have been able to share this piece of artwork in recognition of their love for their home, their faith and, and their heritage. Tarani Napa is a mother of six children and three grandchildren. She is a certified primary school teacher, entrepreneur and creative artist. Tevairangi Napa is the eldest daughter of Tarani, and she is a proud mum of two children. She follows in her mother's footsteps as a creative artist.
---
---
WDP Palestine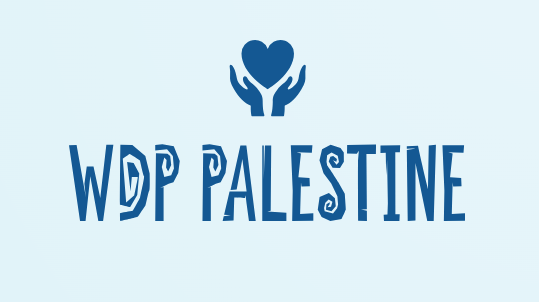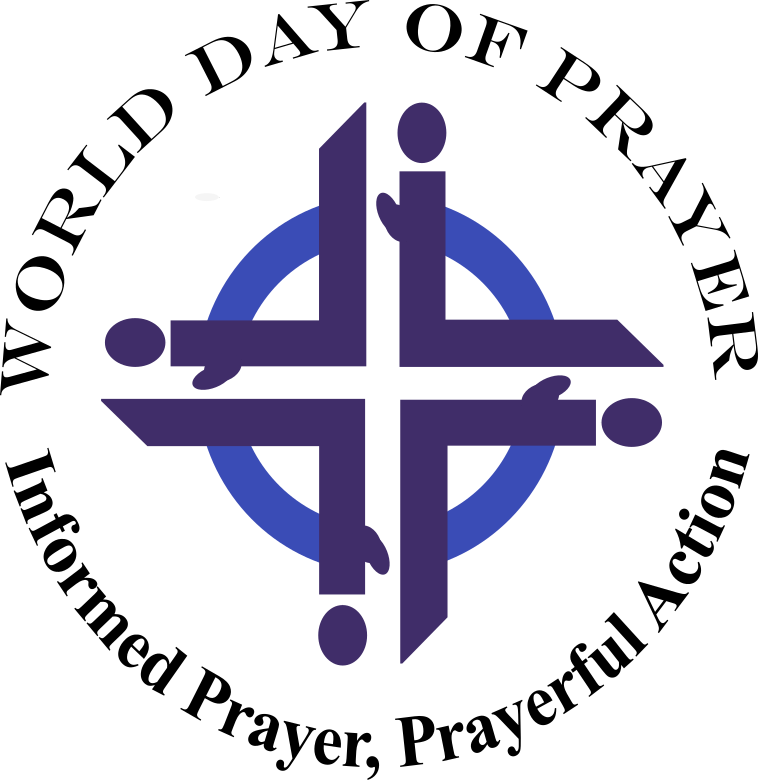 Statement concerning the Situation in the Holy Land
On behalf of thre World Day of Prayer Palestine, we extend our heartfelt concern and solidarity to all those affected by the ongoing situation in Israel and Palestine, particularly the distressing events in Gaza. We firmly believe that in times of conflict, there should be no sides, only the human side.
The suffering and loss of innocent lives in this region are a cause for deep sorrow and a call to action for peace and compassion. We appeal to all parties involved to prioritise dialogue, understanding, and reconcilliation as a path towards lasting peace and justice.
In these trying times, let us remember that the human experience transcends borders and political differences. We must stand together as one global community, advocating for the welfare and dignity of every individual, irrespective of their nationality, religion or origin. Together, we can work towards a brighter and more harmonious future for all in this troubled region.
We earnestly hope that the current events will not discourage people from prayng for and standing with Palestine during these challenging times. Now, more than ever, is when such support is most needed. It is crucial to emphasise that standing with Palestine in its quest for justice and peace does not equate to being anti-semitic or against any group. Our call for humanity and compassion trancends religious or political affiliations, striving for a world where the rights and dignity of all people are respected and upheld. Let us unite in the spirit of empathy, understanding and solidarity, working together for a brighter and more peaceful future for all.
As we observe the World Day of Prayer Palestine, our thoughts and Prayers go out to those suffering in Israel and Palestine, and we hold steadfast to the hope that one day, the peopkle of this land will enjoy the peace and prosperity they so rightly deserve.
Yours Sincerely
World Day of Prayer Committee in Palestine
WDP International Committee
World Day of Prayer International Committee (WDPIC) urgently calls for an
immediate ceasefire in Israel and Palestine, protection of civilians, and release of hostages.
We are deeply shaken by the violence and bloodshed of the past week, whose victims are mainly civilians. Attacks against civilians and civilian infrastructure violate international law, and are an affront to human decency.
We mourn with all who have lost loved ones, and our hearts are with all who continue to be threatened by continued violence and hatred. We condemn the vicious attacks on civilians in Israel. We cry out against the taking of civilian hostages. We condemn the relentless and indiscriminate bombing of Gaza, and the blocking of food, water and humanitarian aid. We raise our voice against the use of collective punishment against a civilian population.
The current escalation of violence is also horrifying. We hear statements filled with the language of hatred and vengeance. We also hear voices calling for peace and justice. We amplify the calls for an immediate cessation of violence, and despite the devastating realities, we still believe that another way is possible.
As a women's prayer movement, we join with our siblings of all faiths, especially Jews and Muslims. We speak against the use of gender-based violence, all too common in times of war. We call for the protection of all children, noting that half of the 2.2 million inhabitants of Gaza are under the age of 15.
We long for the dawn of a new day for the peoples of Israel and Palestine. We believe that God is always at work, and always moving us towards love, justice and peace. We pray with all of our siblings in Israel and Palestine for a just and lasting peace. We hope that our worldwide community, divided as it is, will recognize that we are all connected, and that we must all take responsibility for the
circumstances in the Holy Land. We must never give up on a commitment to peace, justice, and dignity for all the people living in the land.
On March 1, 2024 the worldwide ecumenical community of women who celebrate the annual World Day of Prayer will engage a worship service written by our sisters from WDP Palestine, under the theme "I Beg You… Bear With One Another in Love." As often happens in World Day of Prayer, a theme and writer committee that is chosen years ahead of time becomes timely and profoundly challenging in the year that it is celebrated.
The World Day of Prayer is not just one day, and especially in this time of extreme
violence, we call for prayer now, and in the days to come.

God of Peace and Justice,
We cry out to you with broken hearts and deep anguish for what is unfolding in Israel and Palestine. It is difficult to find the words to express the weight of this moment. We rest on your Spirit, who intercedes with sighs too deep for words. We ask that you heal every wound, and you give us wisdom for how to stop this cycle of violence. We pray especially for women who are particularly vulnerable in times of war. Move our world quickly towards peace and justice.
Amen.
---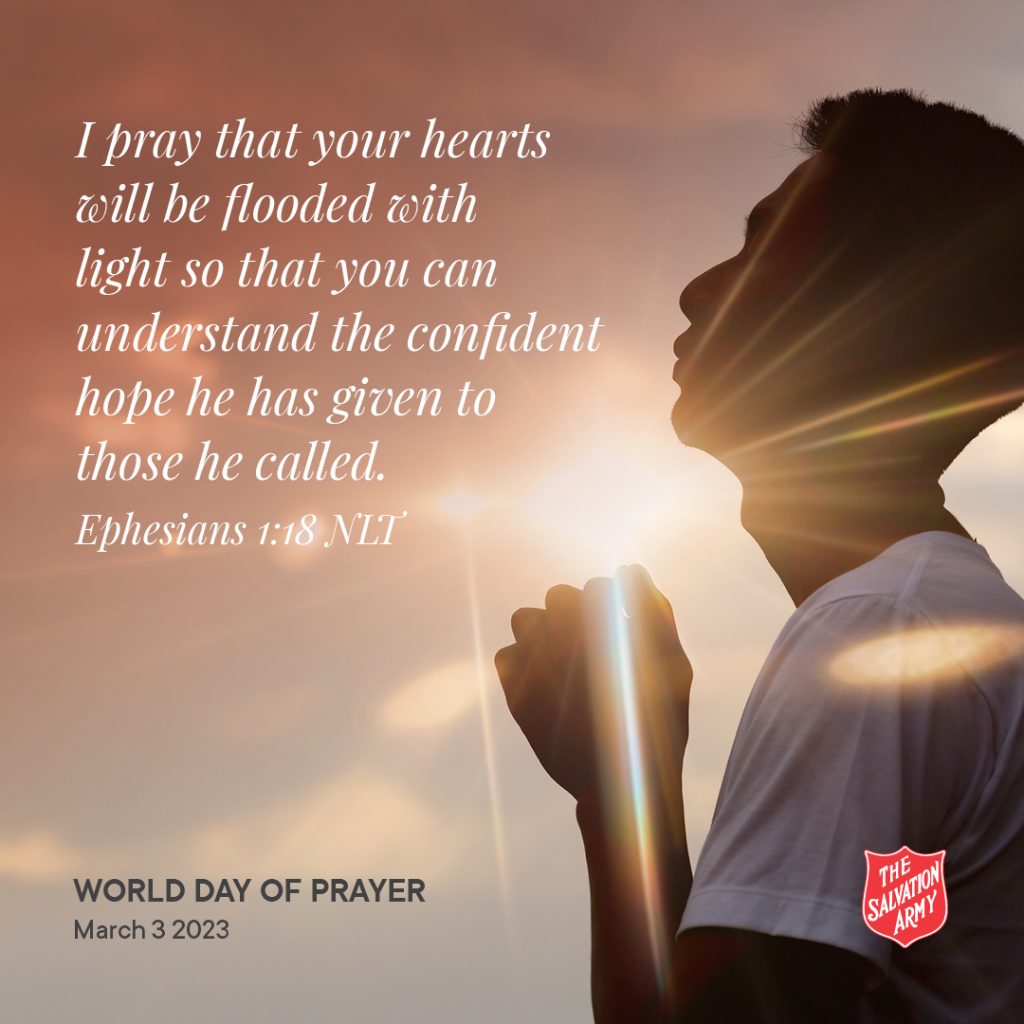 Welcome to the World Day of Prayer 2023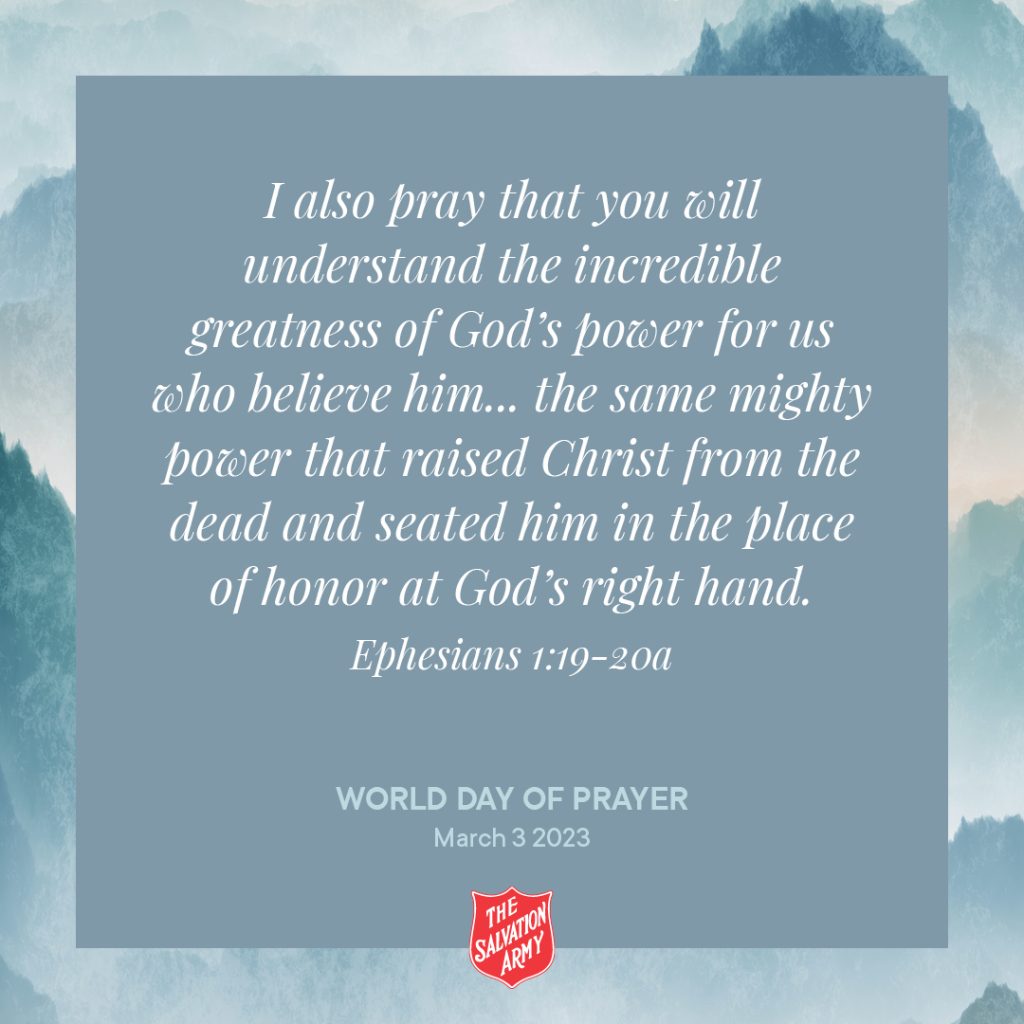 ---
On December 12, 2022, the World Day of Prayer International Committee hosted a Global Conversation with the women of WDP Taiwan who wrote the World Day of Prayer worship service program for 2023.
---
---
---
Newsletter
---
---
Welcome to Joyce Larko Steiner, WDPIC Chairperson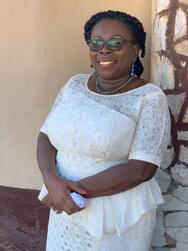 ---
Ukraine Crisis
The WDP Scottish Committee have sent £1,000 in support of the Ukraine World Day of Pray committee as they struggle with the ongoing crisis in their country, additionally a donation of £500 has been made to the Scottish Bible Society in response to a plea for bibles for the people of Ukraine.
Churches in Prestwick had a wonderful and uplifting experience in their World Day of Prayer Service after which they decided to have a retiring offering in aid of Ukraine and through which £400 was raised.
Our Prayers are with them and the people of Ukraine in their torment and disruption. God give them strength.
---
---
---
---